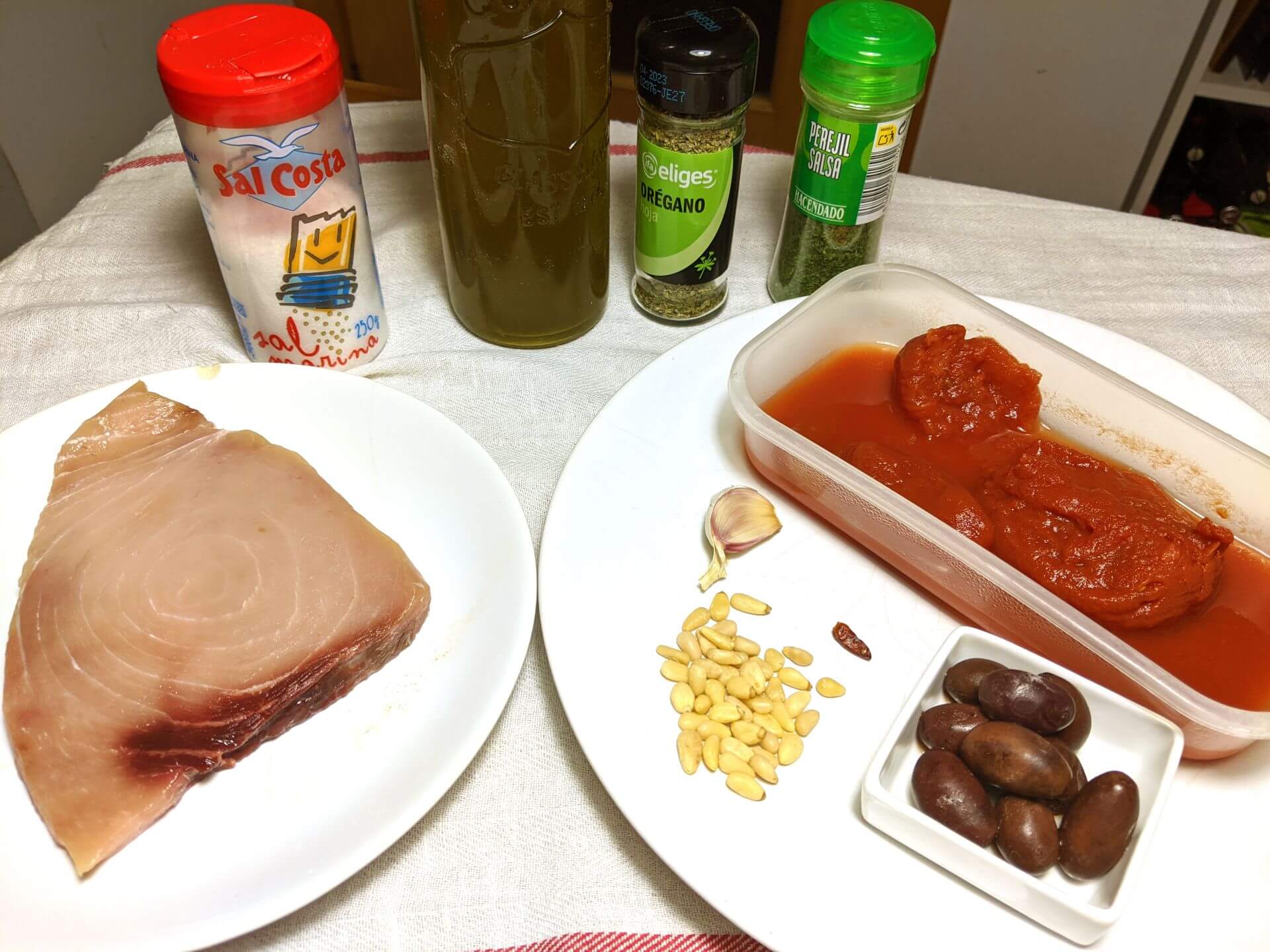 Today we have Sicilian swordfish. This one, literally, is prepared almost without realizing it, and even the most clumsy in the kitchen can execute it perfectly, without making the least effort. Who doesn't dare?
I had never eaten swordfish until I lived in Italy. Although nowadays it is not difficult to find it even in supermarkets, let's say it is not one of the most popular fishes in the Iberian Peninsula, or at least in Barcelona and surroundings.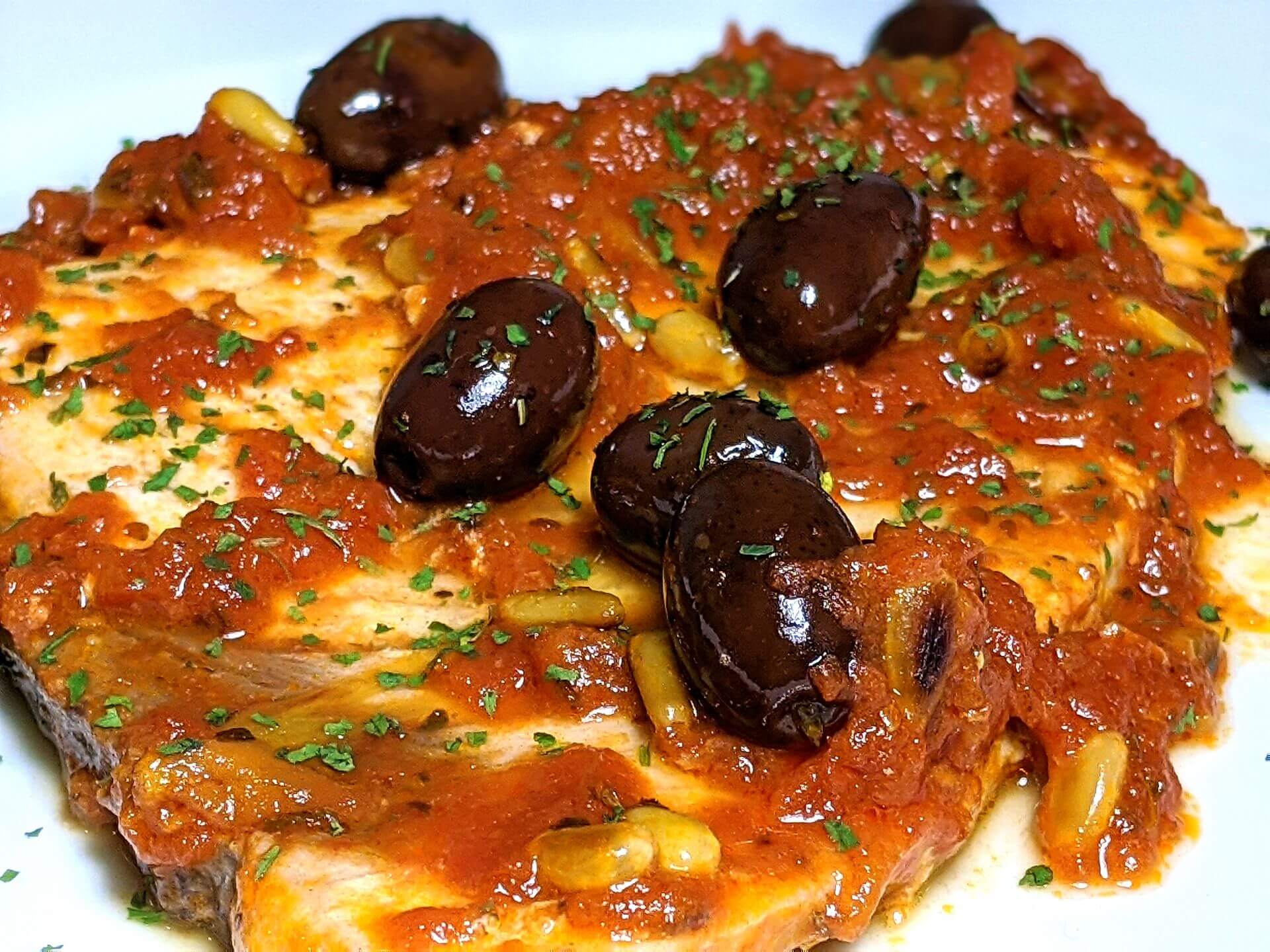 On the other hand, in Italy and especially in the south, it is very common. When I went to Sicily, I visited quite a few markets and the abundance of swordfish caught my attention. In some places you could see directly how they cut the whole bug to pieces, it was quite impressive, because they have big heads and huge eyes, as you can see in this picture we took in the Isle of Ortigia, Syracuse.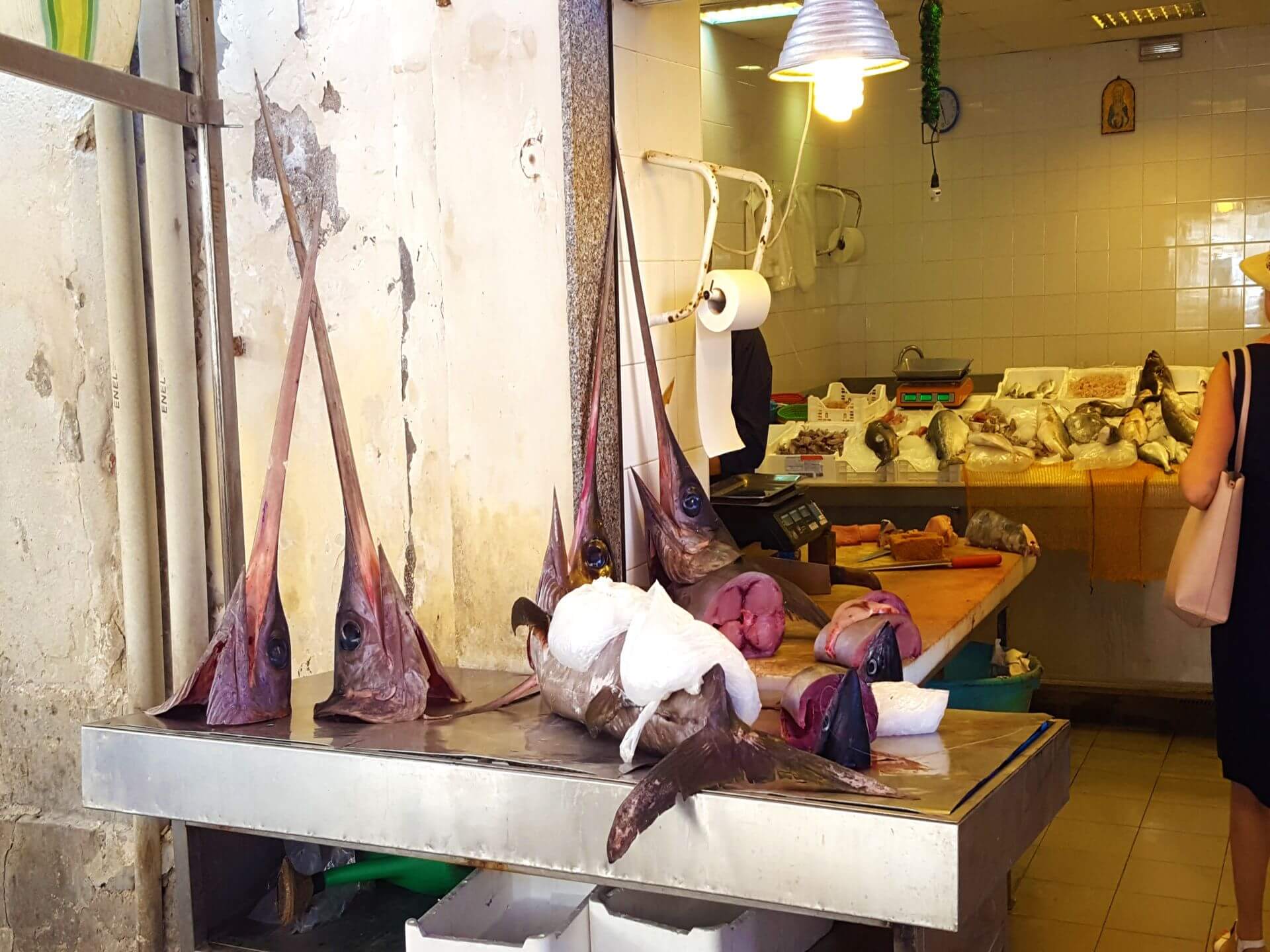 The truth is that it's delicious. If you have never tasted it, I recommend you try the recipe I propose, typical of Sicily. Normally it is prepared with cherry tomatoes, but as I didn't have any and I had some San Marzano tomatoes left over from another recipe, I took advantage of it and it is just as good.
Buon appetito!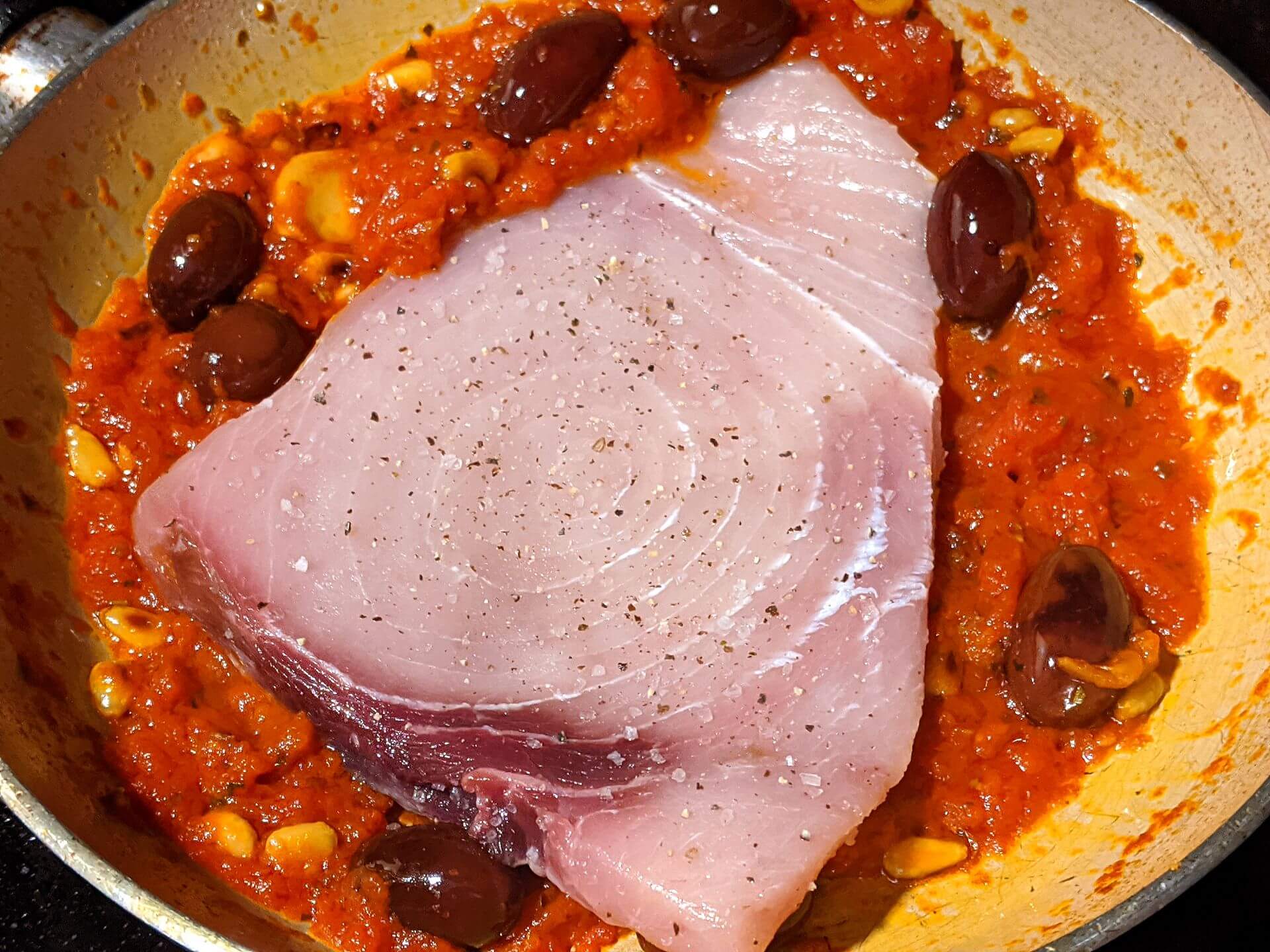 The card
Swordfish Sicilian style (pesce spada alla siciliana)
It's prepared, literally, almost without realizing it, and it's delicious. If you have never tasted it, I advise you to do so with the recipe I propose.
Print recipe
Ingredients
150

g

Swordfish in a fillet

150

g

Ripe tomato

1

tablespoon

Pine nuts

6

Black or green olives

1/2

clove

Garlic

1

tip

Cayenne

optional

Black pepper

1

teaspoon

Oregano

Olive oil

Salt
Instructions
Toast the pine nuts in a paella, until they start to color

Brown half a clove of garlic in a paella pan in a couple of tablespoons of olive oil

Remove the garlic, to which it is golden, and add the tomato, oregano, a little salt and the cayenne pepper

Leave to fry for about 8 minutes

Add the olives and pine nuts

When the sauce is fried again, approximately 30 seconds later, add the swordfish fillet previously seasoned with salt and pepper

Cook the fish, while stirring the paella delicately from time to time, so that everything is mixed well, until the fish reaches the point of juiciness you are interested in. We like to leave it a maximum of 1 minute per side