In the traditional Roman cuisine the artichoke is on the podium of the most used vegetables, especially the mammola or carciofo romanesco variety.
They are huge, with tender leaves and you can take advantage of more flowers than those we have around here. It is almost impossible to eat in Rome, especially in the Ghetto, and not to try artichokes Roman style or Jewish style, as a starter or a side dish.
Both are an obsession for me. The first thing I eat when I return to Rome in artichoke season is the one I dream about on my way there. Here in the photo I was at the Mercato centrale, which has a little stall where they only cook vegetables and has become the place to quickly and immediately satisfy the craving even if it's ten o'clock in the morning: one of each!
Soon I will also show you how they prepare the Jewish style ones, completely fried, but as today we wanted something lighter, we started with the Roman style.
Ah, for reasons that are not relevant, it was impossible for me to find fresh mint and I used a pot one. Obviously, it' s better to use fresh one. If someone does not like mint, no problem, because there are also those who prepare the dish without it.
Buon appetito!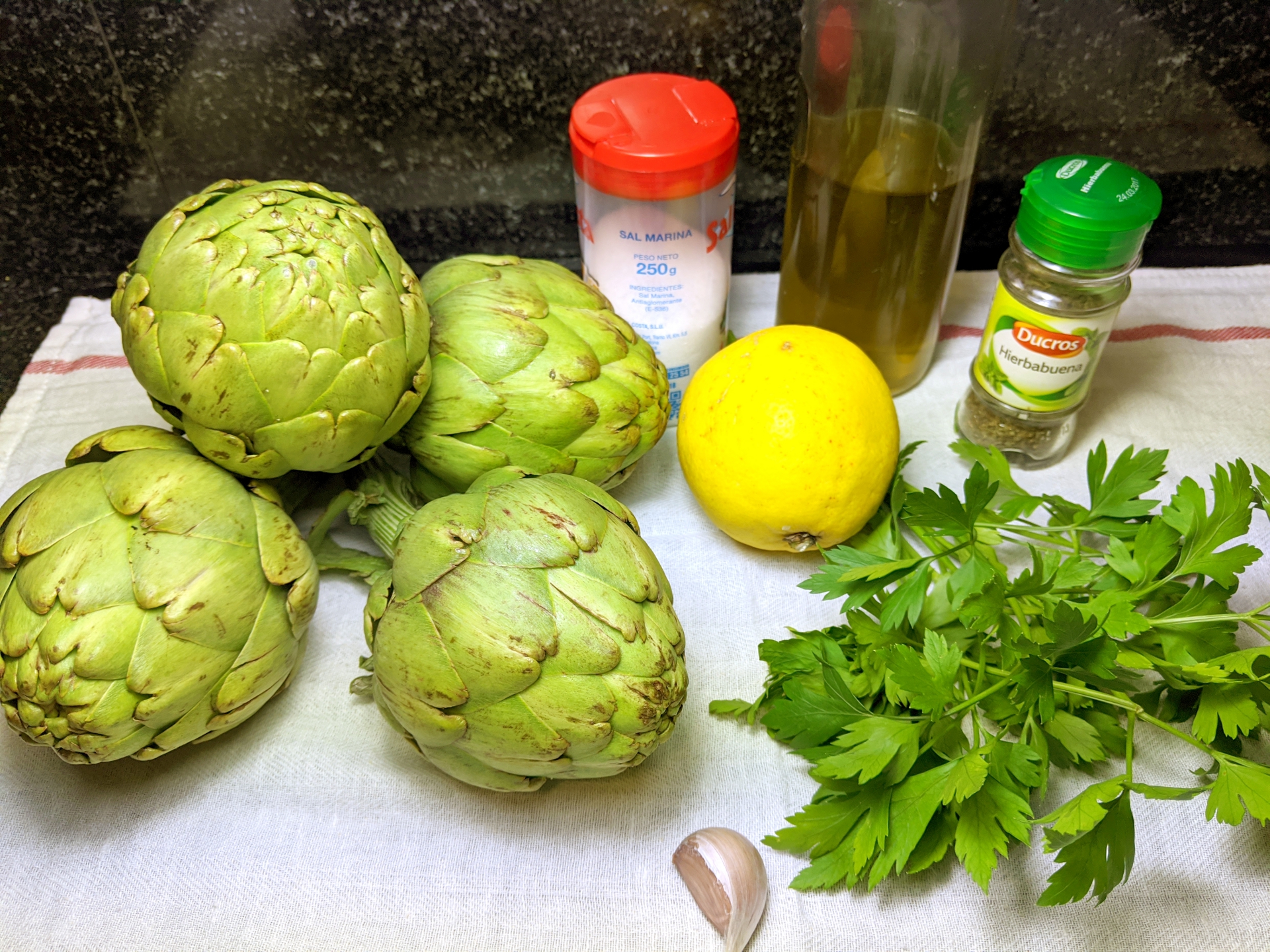 The card
Roman style artichokes (carciofi alla romana)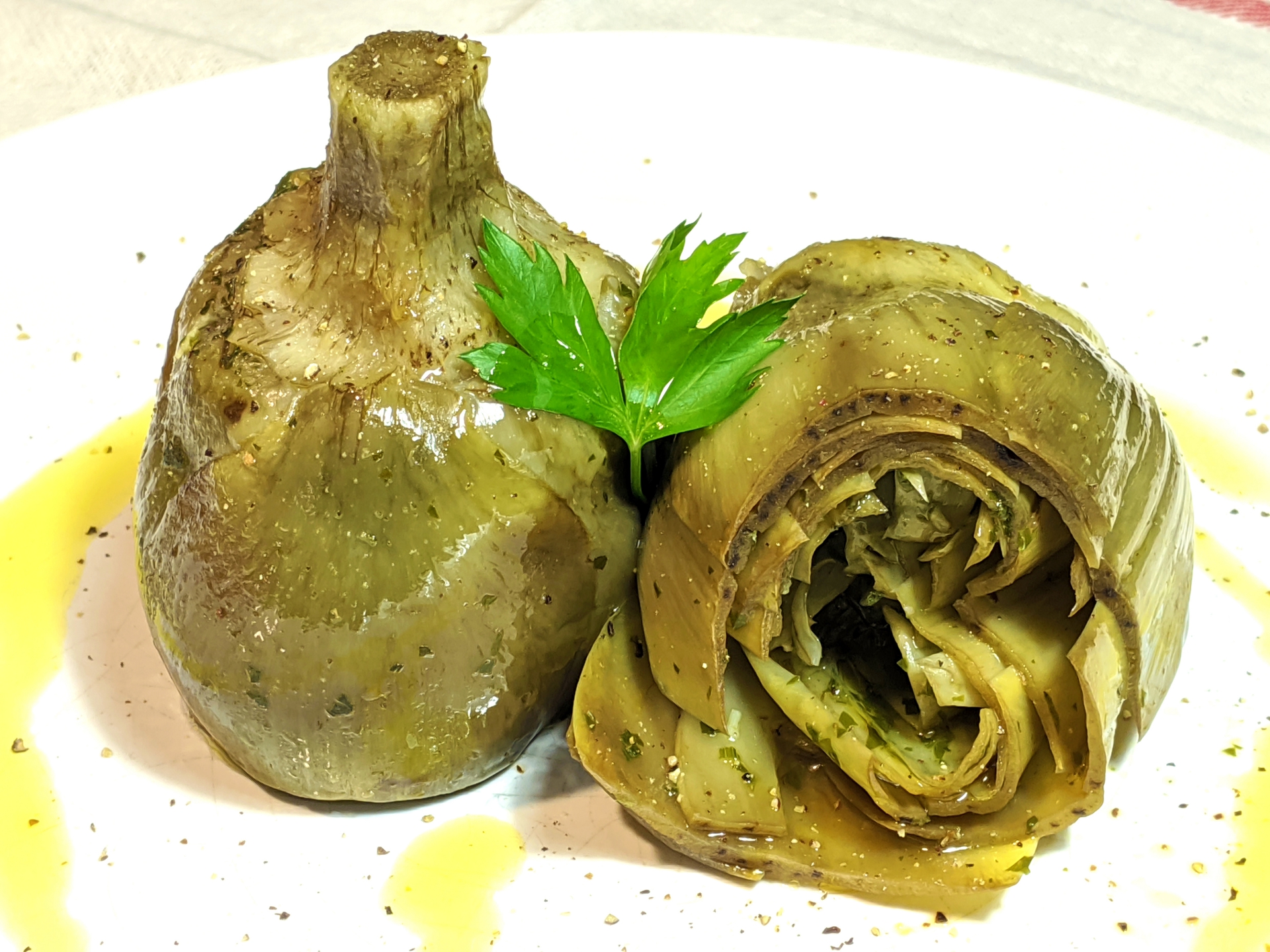 They are very low in calories, healthy, quick to prepare, and I can serve them if I have vegan guests. What more could you ask for?
Print recipe
Ingredients
4

Artichokes

1

clove

Garlic

1

sprig

Parsley

6

leaves

Mint

Salt

Black pepper

Olive oil
Instructions
Chop mint, parsley and garlic clove

Prepare the dressing by mixing parsley, mint, garlic, a pinch of salt, pepper and olive oil

Peel the artichokes, removing the hardest leaves. If it is not fresh in season, there may be some woody fuzz in the heart, which should also be removed. If the artichokes are not used immediately, immerse them in cold water with a squirt of lemon juice to prevent oxidation, but some of the lemon's flavour will remain. Caution: Peeling artichokes leaves your hands a little brown. If you want to avoid this, use plastic gloves

Smear the inside of the artichokes with the dressing

Put the artichokes in a saucepan with the stem side up. They should be narrow enough to hold all the cooking in this position

Fill the saucepan with water until it almost covers the artichokes, add a dash of olive oil and a little salt

Cover the pan and cook the artichokes over a very low heat for about 35 minutes or until they are completely tender when pricked